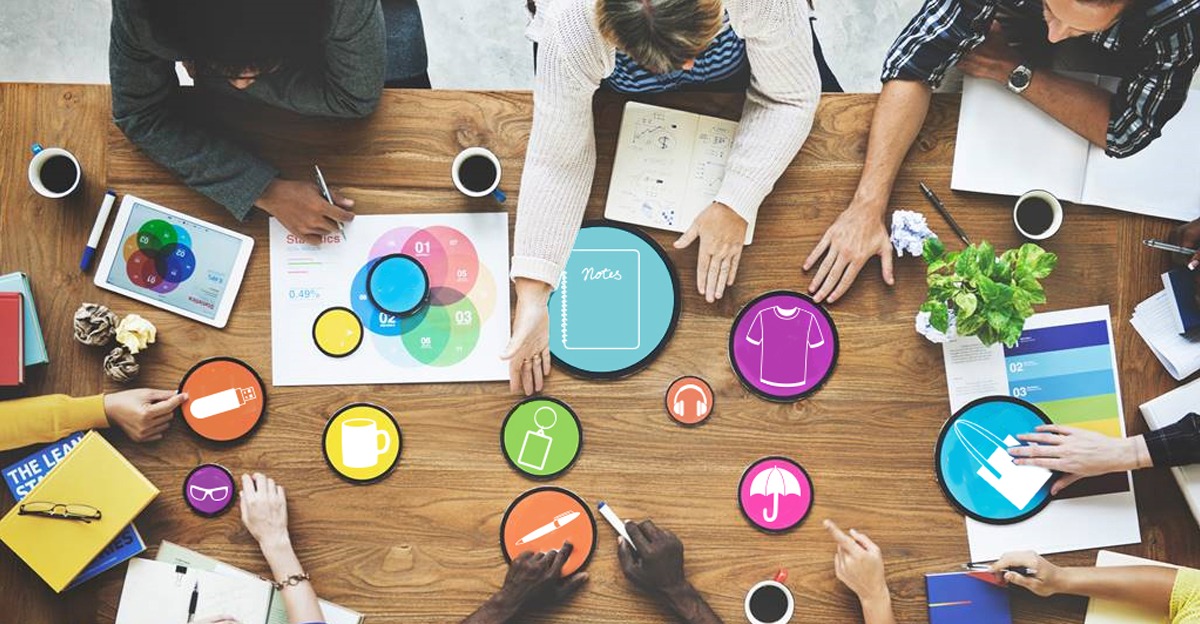 Creating
that works
Order online now
Promotional Merchandise

PICK, PACK AND DELIVER
promotional merchandise orders
Find out more
FREE storage and fulfilment for your

WHAT WE DO
SUPPLYING CREATIVE PROMOTIONAL MERCHANDISE TO MAKE YOUR BRAND LEAP OUT FROM THE CROWD
JSM Brand Exposure is a leading producer of promotional merchandise, that works with amazing brands all over the globe. Supplying ethically sourced promotional merchandise to help enhance brands on a national and international scale.
OUR SERVICES
We are a friendly team that enjoys working with our clients closely and creatively on their branded merchandise. We will get systems in place to save you time and money; and what's more – our creative ideas come free.

Dedicated Account Management
Our Account teams develop strong understanding with client to help achieve their projects on time, on brand and on budget.

Creative Product Ideas
We create incredible product ideas for every client's unique campaigns.

Corporate Social Responsibility
Working with our global network of trusted suppliers to deliver creative and compliant branded merchandise.

Corporate Webshops
Creating personalised corporate merchandise webshops to provide company wide access and control to your range of centrally approved merchandise.
IN-HOUSE PRINTING
WE ENSURE OUR CLIENTS RECEIVE THE HIGHEST QUALITY PRINTED MERCHANDISE EVERY TIME
Having the facilities to produce merchandise in-house is one of the key things that sets JSM apart. Our production team is made up of passionate multi-skilled and experienced individuals who ensure our standard of printing is second to none.
CORPORATE WEBSHOPS
CREATING YOUR OWN BESPOKE WEBSHOP FOR CONVENIENT ACCESS TO YOUR UNIQUE RANGE OF BRANDED MERCHANDISE
EASE OF USE
Order from your own range of centrally approved promotional merchandise on your online Webshop, making the process completely hassle free.
SAVE TIME
Online ordering from a set range of merchandise allows for huge savings in time and internal administration cost.
BUYING BETTER
Webshop platforms have improved the way that clients buy better together, by consolidating volume and driving down unit prices which helping to increase ROI's
"JSM has been a long standing partner to my pan-European business for branded items, whether mass produced or custom. I find them to be a reliable and importantly responsive partner."
"Super support! I cannot say anything else… Very good :)"
"I was pleased with the merchandise bought from JSM and will use them in the future, as I have in the past."
"I have ordered numerous times from JSM and have always been impressed by their 'can do' attitude, pricing, turnaround times and product quality. They are my first port of call whenever I need promotional items."
"Always reliable and helpful – quick turnaround and quality products."
"Helpful employees, products were top quality and exactly what expected."
Welcome to JSM Brand Exposure 
Founded for over 25 years, JSM Brand Exposure is one of the UK's leading suppliers of branded & promotional merchandise printed with your corporate logo and marketing message. We  offer a huge variety of promotional item and ideas as well as printed products for any and every event ,marketing campaign or promotional drive, including the UK's bestselling range of branded bottles, promotional notebooks and promotional pens.
With more than 5,000 branded products available, and our range of merchandise items includes clothing, totes, power banks, notebooks, tech gadgets, usb's, keyrings, lanyards, sweets and much more. Promotional merchandise printed with your own company branding on can make excellent giveaways for any exhibitions, trade shows, consumer events and we have the range of products to meet your audience.
Promotional giveaways and branded items are a tried and tested method of promoting your business,  developing brilliant customer loyalty and new lead generation. Giving away a branded notepad and pen at a conference, or a promotional powerbank , is a sure-fire way to keep your company in the briefcase or pocket of every delegate. With your product catalogue already loaded onto it, you get an instant advantage over your competitors!
Your Promotional Partner Since 1993
At JSM Brand Exposure, we pride ourselves on delivering excellent customer service, with an in-house team who endeavour to go above and beyond for every client.
The countless 5-star customer feedback we receive speak for themselves! Whether you need help finding the ideal item for your campaign, want assistance with an artwork query or simply want an initial quote, our account managers are just a phone call away.
Our bespoke promotional merchandise portal services have been designed to get your promotional and marketing materials to market quickly. We can help with e-commerce, Pick & Pack, Free Warehousing and Global Distribution.
At JSM we are committed to finding the most effective branded promotional products to support our clients' marketing activity. Our Marketing services include stock management programmes, promotional merchandise webshops, fulfilment, warehousing and global distribution.
View our Product Collection with the newest and best-selling promotional products. All with competitive pricing and fast turnaround times.