With the spotlight firmly on plastic waste and how we can reduce its use, we are taking a look at how promotional products can encourage people to reuse rather than throw away.
A lot of recent press has been given to single use plastic – in particular one-use takeaway cups. With approx. 70 million cups of coffee being consumed every day in the UK, an estimated 2.5 billion (yes, BILLION) takeaway cups are being thrown away in a year. Less than 1% are being recycled because of polyethylene coating used in their production. With a rapid growth in coffee shops set to continue, this number could double in the next five years.*
With a range of high profile businesses now offering discounts for customers using their own mug, and one coffee chain announcing a total ban on single use plastic cups this year, the reusable travel mug is the promo item of the year.
Encourage your customers to ditch the disposables with a fantastic range of reusable travel mugs and cups – here is our pick of the best:
Americano
The bestselling Americano is made in the UK and is a take-away style, double-walled insulated travel mug. It has a twist on, no spill lid and is supplied with a rubber grip to make holding your coffee more comfortable.  You can mix and match mug and lid colours to create your perfect mug.
Buy now: https://www.jsmbrandex.com/product/americano-thermal-mug/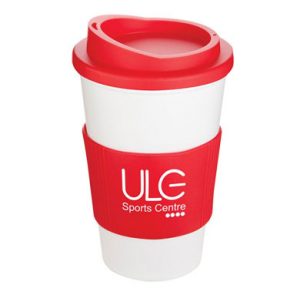 Ashford
A fairly new style mug on the market, which is proving to be popular. The Ashford is a stylish 450ml double walled brushed stainless steel drinks bottle with screw top lid. Great for hot or cold drinks, the large branding area is great for showing your logo/message. Looks fantastic engraved.
Buy now: https://www.jsmbrandex.com/product/ashford-plus-thermal-drinks-bottle/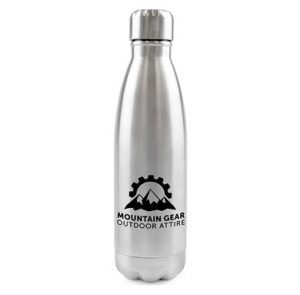 Bamboo Grippy
If you want something a little bit greener, then this new single walled tumbler is manufactured from 50% bamboo and 50% pp plastic and free of BPA. With a 330ml capacity it has a grippable rubber sleeve on the base to make it easier to hold and has a push on lid and sliding sipper.
Buy now: https://www.jsmbrandex.com/product/bamboo-grippy-travel-mug/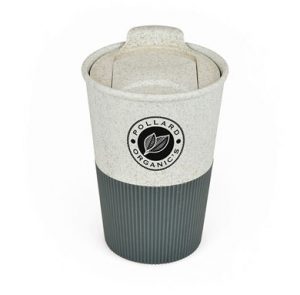 Café
This is a good budget option in the style of a traditional plastic coffee mug. This fuss-free mug can hold 500ml of liquid and is supplied with a simple brown paper sleeve for protection when carrying around. It's also available in 10 fantastic colours, so you're sure to find one to suit your brand.
Buy now: https://www.jsmbrandex.com/product/cafe-coffee-mug/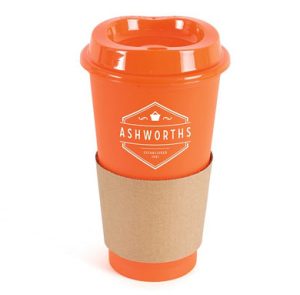 Metmaxx Hot Cup
This trendy and smart double walled travel mug has been designed to fit under most coffee machines, so it's perfect for home, office or filling up at the coffee shop. It has an anti-leakage sliding closure on the plastic lid with a nice metal detail body. Also comes in six great colours which look brilliant when engraved.
Buy now: https://www.jsmbrandex.com/product/metmaxx-thermal-hot-cup/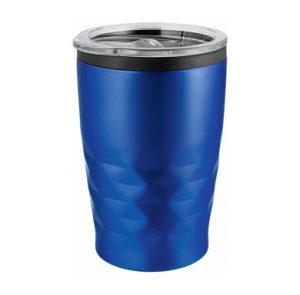 ______________________________________________________________________________________________________
This is just a small selection of what's available so why not take a look at what else we can offer in our Travel Mug range. We can offer free visuals and samples if you want to know what it looks like, so get in touch today for some expert promotional travel mug advice!
*Parliament Environmental Audit of Disposable Packaging: Coffee Cups