The industry is vocal about the benefits of using promotional products and research from the British Promotional Merchandise Association clearly backs this up. Stats from the 2019 Global impressions study* also show that consumers prefer promo items as an advertising medium, over Radio, Newspaper and even the Internet.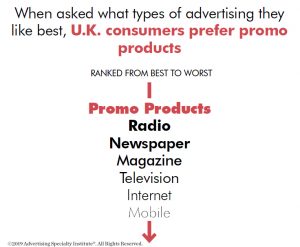 Popular uses for promotional products are to enhance brand awareness and recognition, but also to drive brand loyalty and generate sales. Good products will always be the ones that are on brand, are relevant to your audience and meet your marketing objectives. Planning is key –  you will get more return on investment than a last minute purchase. So you should ask yourself – what are your goals? To drive more traffic to your website? To increase sales?
So, we know companies are deploying promotional products as part of their marketing campaigns but what and why are they buying and using promo for?
Awareness
Free giveaways are commonly used at tradeshows, exhibitions and events and are great for creating awareness and reminders about your brand. Products such as USB drives, pens, mugs, calendars and diaries have all shown to be effective in enabling people to recall a company name or message.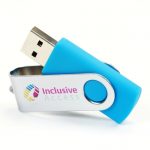 Loyalty gifts
Sending your most loyal customers a branded gift to say thank you, as a Christmas gift or just to celebrate a date in your company history, not only keeps you in their minds but shows they are important to you. 64% of recipients say that receiving a promotional gift makes them feel appreciated.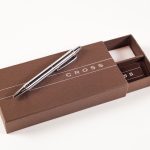 Employee incentives
Why not reward your employees for outstanding service, for a long work anniversary or as an employee of the month award. Promo is a good alternative to a monetary gift – and small things can make an employee feel valued:  a branded uniform or a welcome pack for new staff with branded pens, paper, tech etc. can go a long way.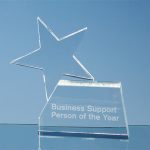 Fundraising
Promotional products have been used as fundraisers for years – because they are effective! It's a great alternative to asking for money and the products give the supported something to keep as a reminder as well as something useful to encourage others to donate.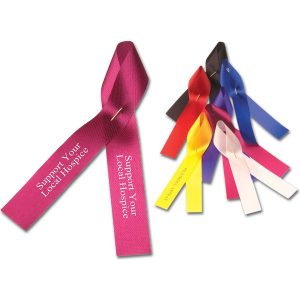 Gift with Purchase
Giving a free/complimentary gift with an order is a well known tactic and can be applied in any kind of industry. If you're in a crowded market, a high quality branded gift could make your brand stand out and ensure the consumer remembers you over others.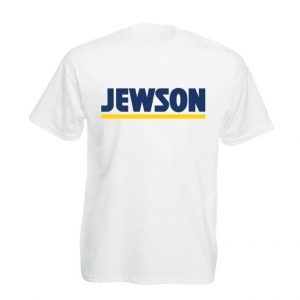 ---
These are just a handful of examples of how to use promotional products, but the opportunities are endless…..clubs and schools, souvenirs, retail pack promotions, direct mail, product launches….ask us today how we can help with your next campaign!
*Study by the Advertising Specialty Institute