The humble notebook is still one of our most popular branded products. There are so many styles, colours and branding options to choose from so how do you know what to go for?
Here we take look at the different types of branding you can choose for the cover of your notebooks, so you can find the right option for you.
Branding for your notebooks:
Deboss
A technique that leaves a sunken impression of the logo on the item
Spot UV
A high shiny finish added to an area of print giving a reflective high shine
Foil Block
Similar to deboss but adding colour to the impression (Silver or Gold)
Dome Label
Adding a self-adhesive domed printed label for a 3D effect
Printing
The most popular and cost effective technique
Emboss
Creating a raised image against the item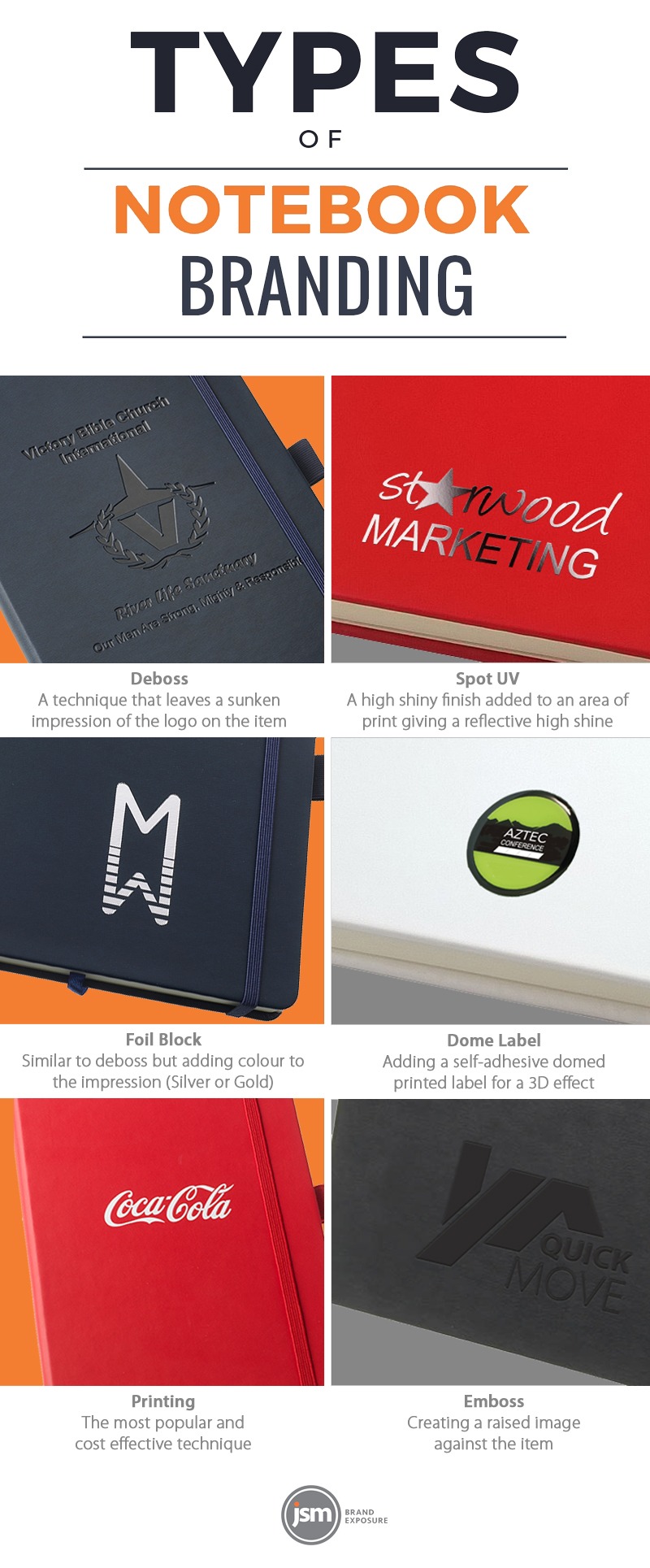 We also offer many other ways of customising your notebook such as:
Additional printed page inserts – a great way of adding additional information about your company, calendars or important dates or advertising pages.
Belly Bands / Book Wraps – these are printed paper wraps that go around the outside of your notebook and offer an opportunity to add contact information, slogans, or to promote a certain theme or event.
Packaging – why not gift your notebook in a bespoke gift box, you can also add other products to your box if you wish. Or we can add them to individual notebook card envelopes or sleeves.
Add a branded pen – you need a pen to write in your notebook! Why not add a complimentary printed pen for the perfect notebook gift set.
____________________________________________________________________________________________________________________________________
Buy our bestselling Albany Notebook online here or contact us for a FREE quote and visual with your logo.