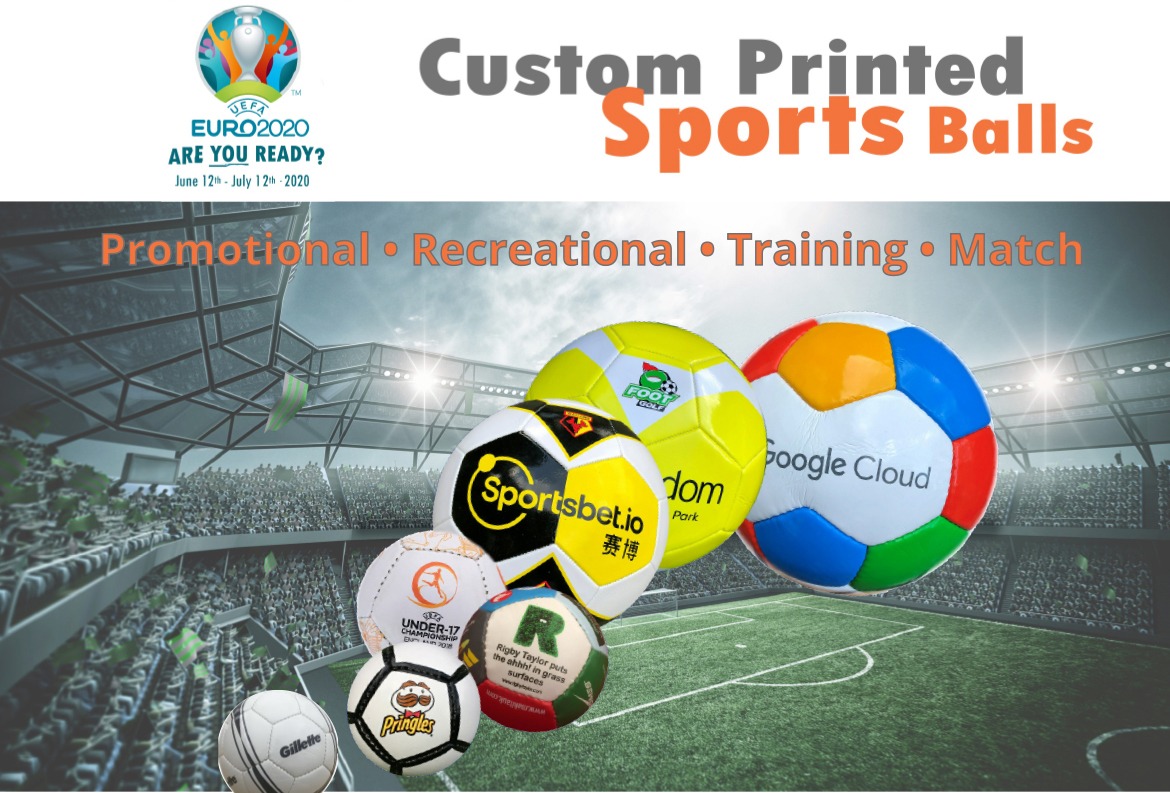 Custom Printed Footballs
We can offer a variety of custom printed footballs to suit all budgets, from mini to professional quality. Use for promotional purposes as a giveaway or prize, or order for training or professional games.
Soft Stress Balls
60mm diameter football style stress toy. A good budget promotional item for a local football club, soccer school, great for the start of the football season or to tie in a promotion with the Euro 2020 competition.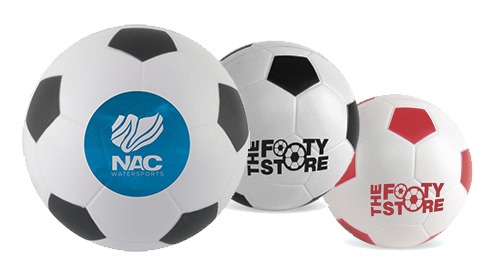 Size 1 & 2 Footballs – 2 PLY PVC
14cm or 15cm cm Diameter
6 or 12, 26* or 32* panel Panel Options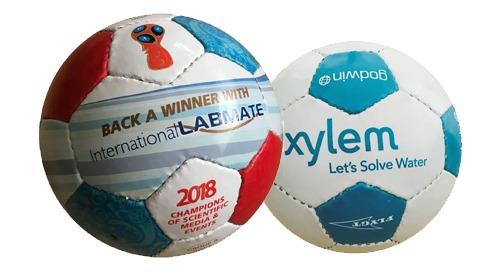 Size 3,4 & 5 Footballs – 

2 PLY PVC
19cm, 20cm & 22cm Diameter
6,12,14,20,26,30,31 or 32 Panel Options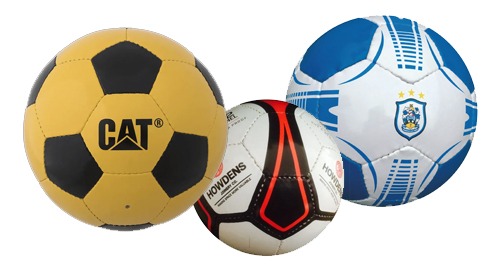 Premium Promotional Size 5
The premium ball offers an upgrade to the traditional PVC Football with machine stitched heavier grade leather synthetic.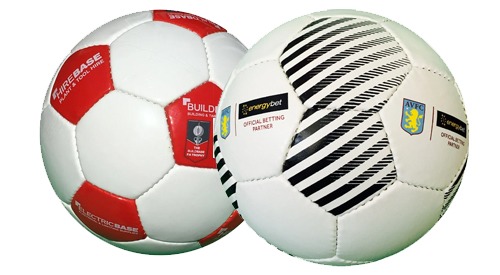 All footballs supplied on a 2-3 week lead time as standard. Minimum order quantities apply, please contact us for more information.
Prices depend on ball selected, design and date required.