Classic Blue is the Pantone of the Year for 2020 as announced by The Pantone Colour Institute.
In complete contrast to last year's coral shade, Classic Blue offers a timeless fresh and elegant colour.  Pantone calls it "A timeless and enduring blue hue, PANTONE 19-4052 Classic Blue is elegant in its simplicity. Suggestive of the sky at dusk, the reassuring qualities of the thought-provoking Blue highlight our desire for a dependable and stable foundation on which to build as we cross the threshold into a new era."
Research has shown that colour plays a huge part in people's perceptions and mood on their interactions with products, with up to 90% of decisions based on colours first.*
The Pantone Color Institute is the business unit within Pantone that highlights the top seasonal runway colors, selects the Pantone Color of the Year, forecasts global color trends, and advises companies on color for product and brand visual identity. Through seasonal trend forecasts, color psychology, and color consulting, the Pantone Color Institute partners with global brands to effectively leverage the power, psychology, and emotion of color in their design strategy.
If you love 2020's new pantone, bring it into your artwork or promotional product – here is a little inspiration: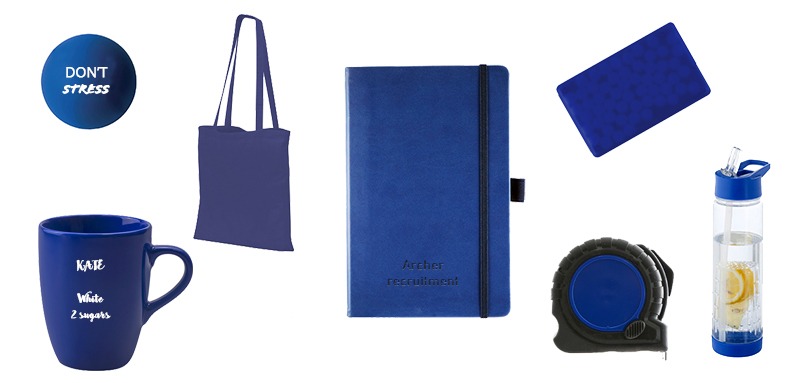 *Impact of Colour on Marketing Satyendra Singh