As we head into a new decade, we've seen lots of promotional product changes and buying trends in the last 10 years. As consumers focus more and more on climate change and the effects of our lifestyles on the planet, it's no surprise that eco-friendly and sustainability was amongst the most searched for promotional products in 2019.
Innovations and current trends do have an impact on what buyers look for when sourcing promotional products and gifts to send to their customers. Good products will be the ones that are on brand, are relevant to your audience and meet your marketing objectives, but here are some promotional product themes to keep an eye on in 2020:
Eco-Friendly / Reusable
The focus on sustainability and how we can reduce our impact on the planet will continue to grow and will become more important for companies who are concerned about their corporate social responsibilities. A recent Ad Impressions study* also found that 51% of consumers in the UK said they would look more positively at the advertiser if a promotional product they received was environmentally friendly.
Look for products that can be reused, last for a long time, or products made from recycled or sustainable materials.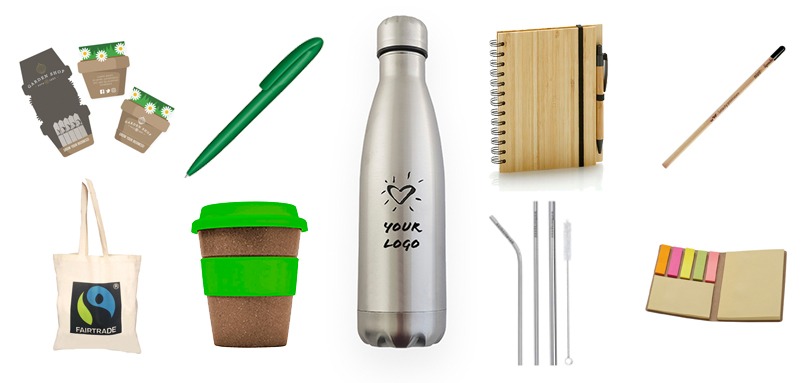 Health & Wellbeing
According to Twitter's round-up of the fastest growing topics for 2020, conversations around mental health as well as general health and wellbeing will be popular going in to the new year. The focus is moving away from weight and much more about being healthier in our home and work lives.
Popular products will promote a less stressful life or promote a healthier lifestyle such as drinking more water or being more active.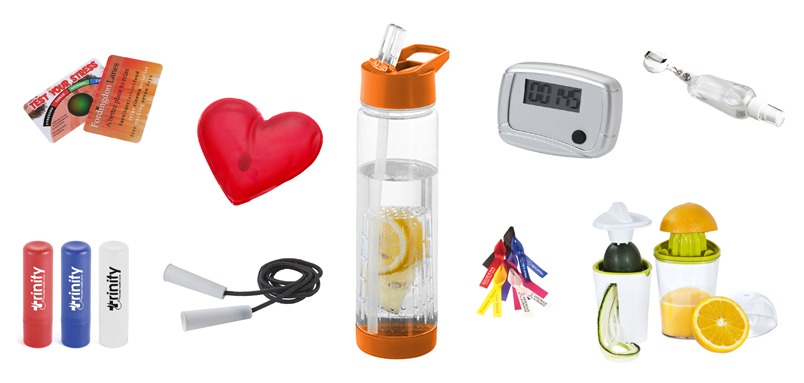 Gadgets & Tech
Our tech is getting smarter and being designed to make our lives as easy as possible. Popular themes in 2019 were powerbanks and multi charging cables. We expect to see a surge in popularity for earbuds, smart speakers and gaming.
Think products such as wearable tech (fitness trackers) VR headsets and smart speakers.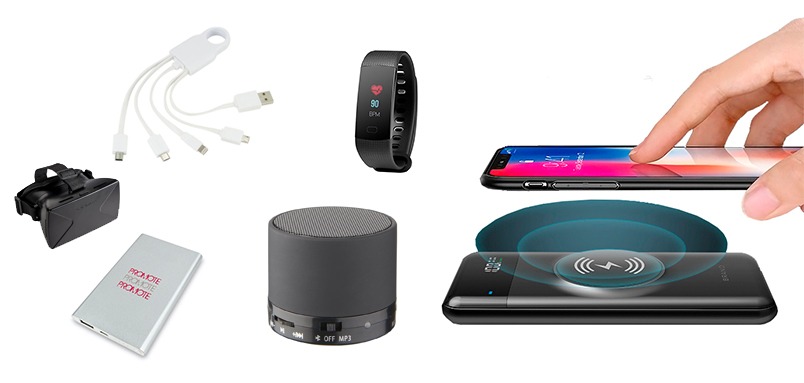 So how can you incorporate trending promotional products into your marketing? Here are some initial ideas to get more out of your merchandise:
Send out to a very targeted audience with a message that's customised and relevant to that specific audience. Sending fewer promotional products to a select group of people can lead to a higher ROI than sending promotional products to a broader, less specific list
Hold a competition for people to win a prize. A popular branded item can attract attention and you can collect email addresses and other contact information from all who enter to win
Give promotional gifts for your most loyal and valued customers to let them know you appreciate their business
Give decision-makers at tradeshows high-value items (and lower value products to general visitors), so that everyone goes away with something, enhancing your reputation, increasing sales and loyalty and building valuable relationships