Since the introduction of the 5p bag charge in 2015, stats show that single use plastic bag sales for large retailers has dropped by almost 90%. Our promotional cotton shopper sales increased by a huge 40% from 2017-18, with more people switching to reusable bags in the fight against single-use plastic and hoping to minimise the thousands of bags that go into landfill each year.
As promising as these figures look, retailers still distributed more than 1.1 billion 5p plastic bags during 2018-2019 so there's still more to be done to reduce usage.  Some scientists say it can take up to 500+ years for one plastic bag to decompose so we know that buying reusable bags are better for the environment – but it's also a great opportunity for companies to use reusable promotional bags to promote their brands.
Promotional bags printed with your logo will receive approx. 3,300 impressions throughout its lifetime, making it a fantastic marketing and branding tool for your business. Ideal for retail, trade shows, food gifts, fundraising and charity, schools, corporate, leisure….and so much more…a branded reusable bag will give your company repeat publicity every time it's used.
Benefits of a promotional bag:
Durable and long-lasting
Lots of different styles and colours to choose from
They offer great value for money
Versatility – they can be used in any campaign for any industry
They generate publicity and raise awareness for your business
They encourage environmental responsibility
Great for customer loyalty – goodie bags, gifts etc.
We offer a selection of high-quality bags for every occasion, all with a variety of different branding options. We have something to suit your brand, budget and use! Popular options include:
Cotton Shoppers / Totes
Promotional Cotton Shoppers are our most popular promotional bags made with natural-fibres. We can provide bags from a simple one colour print, to a full customised print all over the bag for added impact.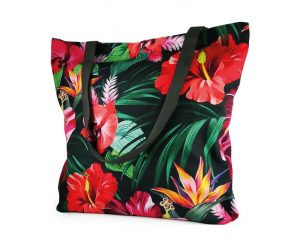 Non-Woven PP Shoppers
These bags are made from non-woven polypropylene, commonly used to create the bag for life. Its 100% reusable and 100% recyclable so once it is finished with, it can be melted down and made into something else.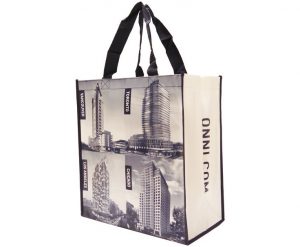 Paper Bags
Paper carrier bags are a great alternative to polythene and are ideal for small to medium volume users. There are various sizes, shapes and colours to choose from and can be recycled after use.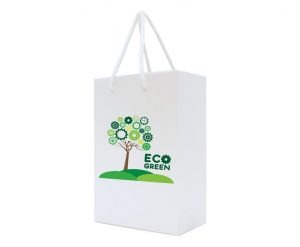 Compostable Bags
They look like a plastic bag, but are made from potato starch meaning you can put it in your food, compost or garden waste bin to break down naturally when finished with.
Executive Bags
If you need something a bit more corporate, our conference and laptop bag options can be used for the home and office, and can be used time and time again.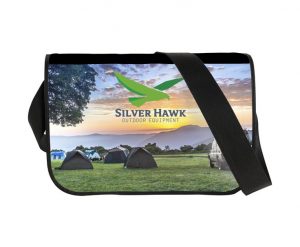 ---
Check out our Bags, this is just a small selection so please contact us for free ideas lists, samples and visuals.