In today's competitive market, customer loyalty is important. With statistics suggesting that it's five times more expensive to acquire a new customer, it is vitally important that customer retention is not ignored in your business strategy. Just increasing your customer retention by 5% can mean an increase in profit between 25 to 95 percent!
With 79% of recipients saying that receiving a promotional company gift makes them feel appreciated, branded merchandise is a great way of retaining customers and encouraging repeat business. So how can you utilise branded merchandise in your campaigns? There are some common themes companies use when they buy promotional gifts from us, and here are some great ideas you can use:
Make it personal with a custom printed gift:
For your loyal customers, you could give away promotional products that are printed with the customer's name. This could work well to say thank you for a certain amount of purchases in the year, as a free gift on their birthday or as a complimentary gift with an incentive such as signing up for a subscription or making a referral.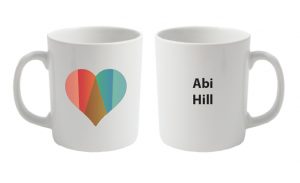 Start a loyalty programme
Lots of big retailers run loyalty programmes: They're one of the best ways to grow your customer base. Sending your most loyal customers a branded gift to say thank you not only keeps you in their minds but shows they are important to you.
Branded merchandise would be great here as a free gift or as free samples (for example, collect 500 points to claim a free travel mug worth £10.00)
Run a competition
Everyone loves to get something for free. You could offer a tiered range of products branded with your logo. Run a competition where people can enter and win a range of prizes from high end prizes to budget branded goody bags. This will also encourage people to share and boost brand awareness.
Thank you gifts
If a customer signs up for car insurance, or gets their car serviced at your garage, send them a branded ice scraper with their documents. A client signs up for membership at your gym, give them a printed gym bag as a welcome gift. A useful, relevant gift printed with your logo and message ensures the customer will remember your name and is more likely to do repeat business with you – and they don't have to be expensive.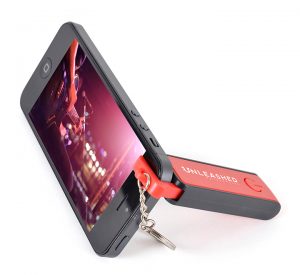 Seasonal Gifts
Sending seasonal gifts such as at Christmas time can be a great way of using branded merchandise. Send a gift hamper or a branded advent calendar to generate a positive emotion, or for something a bit more long lasting, diaries and calendars are a popular choice and are used for the whole year.
 Fundraising
Promotional products have been used as fundraisers for years – because they are effective! It's a great alternative to asking for money and the products give your supporters something to keep as a reminder as well as something useful to encourage others to donate.
__________________________________________________________________________________________________________________________________________
Branded merchandise is effective. People love to receive promotional gifts so it's a great way of using them in your marketing strategy to boost your customer retention and improve your brand's reputation. Set your budget early on and be realistic about what you can achieve.
Need some ideas? Complete the form here and we'll get back to you with our expert advice!
Like this blog post? Spread the word!