Think of promotional calendars and what springs to mind? Celebrities who bring out theirs each year? The Pirelli calendar, arguably one of the most famous?
Whatever you initially thought of, even in a digital age, calendars are still being produced by the millions. Why? Because they are still one of the most useful and relevant products to own. A paper calendar has visual appeal, it's easy to glance at a date and add notes to without having to open an app or charge up your phone. For just a few pence a day, you can display your company name/brand in front of your target audience 365 days of the year.
The great thing about calendars is they have universal appeal – that can be used in any industry, for any business and for any campaign or event. They can be found in businesses and homes across the country.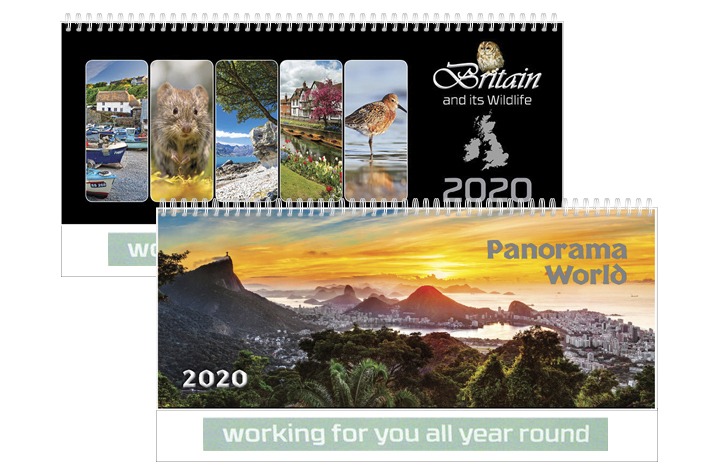 ---
Promotional Desk Calendars as business gifts
When it comes to keeping your brand in front of your customers, then promotional calendars for marketing are a perfect choice.  They are an extremely cost effective way of advertising your business. They are used all year round, are a simple way but useful way to remind people of your company and are fantastic value for money in advertising terms. Each calendar can cost just a few pence compared to other advertising channels and lasts for a whole 12 months! Some key qualities of receiving the perfect promotional gift include that they are useful, personalised and durable.
94% of people say they would keep a gifted calendar
79% of people say they enjoy receiving a promotional calendar
67% of people choose to use a printed calendar over a digital one
31% of Millennials and Gen X'ers use their promo calendars on a daily basis
Supplying promotional calendars produced in the UK
We can supply a wide range of products from promotional desk calendars, promotional wall calendars, company advent calendars and bespoke options.  We can also supply corporate diaries if a calendar is not quite what you are looking for. You could also use business calendars for all of your employees to keep them organised and informed about important dates throughout the year.
We off superior quality, gorgeous design and inspiring images. In today's competitive market setting your brand apart is key. A calendar will be valued by your customers; reflecting and promoting your brand all year round.
Whatever promotional item you choose to send to your loyal customers it will be a reflection of the value of your brand and your reputation. The best gifts are considered useful in everyday life – or edible!*
*British Promotional Merchandise Association Marketer's Survey
---
If you'd like to see samples or would like some more information on options and designs then please contact us.