You don't have to spend a fortune on merchandise to get noticed! If you are buying promotional products on a budget there are some great tried and tested products that won't break the bank but can still make an impact in your next marketing campaign.
Compared to other marketing channels, promotional products are still great value for money and make a lasting impact. Get the most out of your products by trying to stick to items that fit with your brand and looking at the quantity – you can usually get a better price if you buy in bulk.
PENS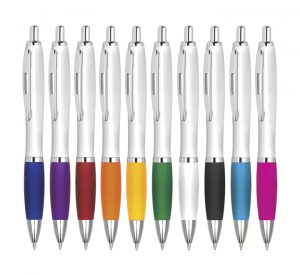 In the workplace or at school, there is still need for pens. Pens are still one of the most popular and useful products for promotional purposes, and prices can start from as low as 18p each!
Check out the popular Contour Extra Ballpen – a stylish, curvy pen with a great print area and from only 13p each.
KEYRINGS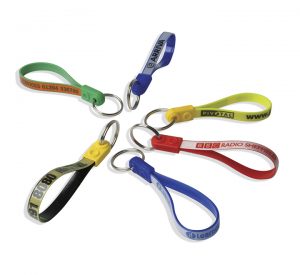 Think trolleys and bottle openers and a keyring can make a really useful and portable product. With the new pound coin being prepared ready for a 2017 launch, it's a great time to update your customers with the new trolley coin keyring.
These budget friendly promotional Ad-Loop® keyrings are perfect for displaying short and snappy messages or your company name or website.
SHOPPER BAGS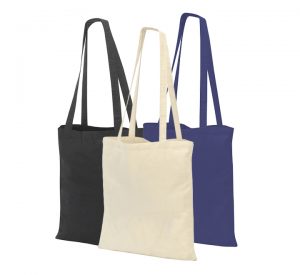 These are a great way to promote your brand, especially since the introduction of the 5p bag tax. Whether it's jute, canvas or cotton there is a huge range of promotional bags to suit every budget.
This natural 5oz cotton shopper offers an environmentally friendly and long lasting alternative to any plastic bag.
MUGS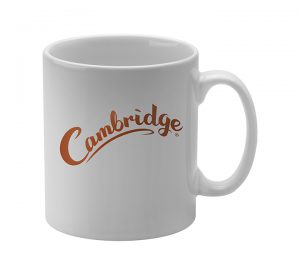 This long-life product is great for branding awareness – the average British person enjoys 876 cups of tea each year so a branded cup/mug will be used over and over.
The classic shaped Cambridge mug allows you to print your company name, logo or promotional message for a long-lasting giveaway.
SWEETS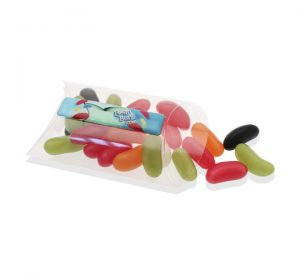 Great for a cheap, effective giveaway for seasonal promotions, trade shows and exhibitions if you are handing out lots of promotional items to generate brand awareness.
Sweet Pillow Packs are a compact and appealing pack with your choice of jelly beans or mints. From only 49p each.
___________________________________________________________________________________________________________________________________
These are just some of the more popular low cost product ideas, but with so many to choose from you don't need to stick to just these! Take a look at the product catalogue for more ideas or contact us if you can't see what you're looking for.