Eco-friendly merchandise ideas is now one of the top themes that people are searching for when it comes to promotional merchandise. Products available can be made from recycled, organic, sustainable or ethically sourced materials. The choice for purchasing or sourcing more eco-friendly promotional products is improving, so if you are looking to go more 'green' then take a look at these great products to get you started.
A5 Recycled Paper Notebooks
These notebooks are a great eco choice with natural Kraft paper for the cover and FSC certified recycled paper inside. With five different colours to choose from for the closure strap and pen loop, these notebook are a great practical way to get your environmental message out to your client when advertising your brand. Starting from just £1.99* per book with a 1 colour print. Buy here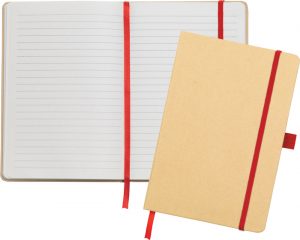 Skeye Bio Ballpen
The Skeye Bio Ballpen is a relatively new eco pen on the market and offers a stylish twist action promotional pen made from a bioplastic, which is derived from renewable and non-finite raw materials (sugar cane). The pens are matte finish and available in 10 great colours. If you are keen to buy sustainable this is a perfect choice. Buy from just 71p* each with a 1 colour print. Buy here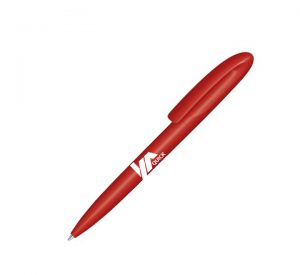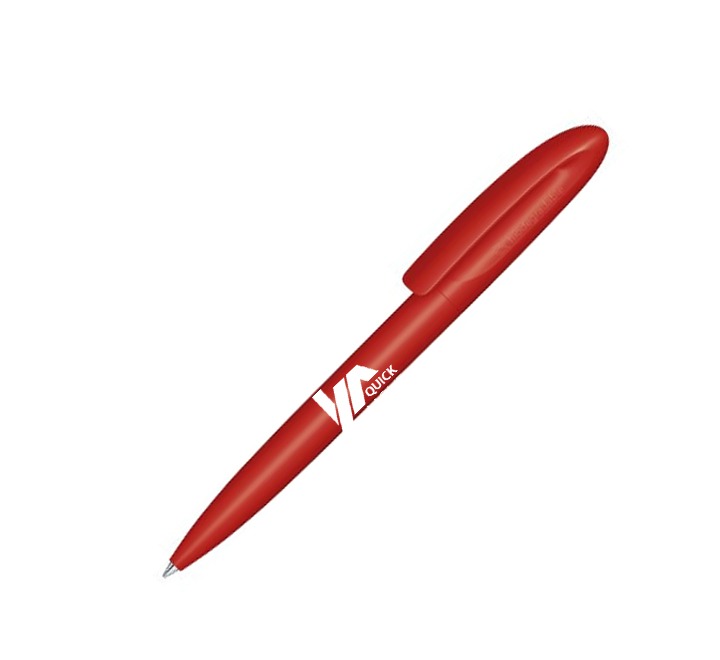 Bamboo Grippy Travel Mug
A smart and stylish tumbler with half the amount of plastic than the traditional tumbler! This mug is made from 50% bamboo and 50% PP plastic. The tumbler has a push on lid with sliding sipper and rubber feel design to the bottom half for added grip and heat protection. Conforms to articles in contact with food testing and is also BPA free. Boost your green credentials! Starting from just £3.00* each with a 1 colour print. Buy here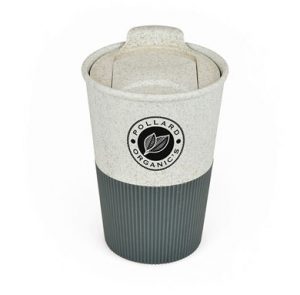 Newspaper Pencils
These pencils are made from recycled newspapers making them a fantastic budget choice for your next eco-friendly campaign. In seven different colours with colour matching eraser these pencils can be used for any type of promotion. From 25p* each with a 1 colour print. Contact us for more information.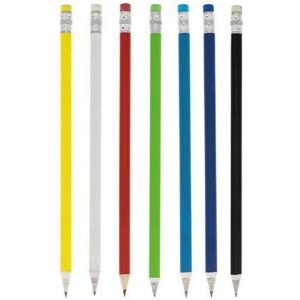 Credit Card Ice Scraper
Ice Scrapers are a popular budget item and these credit card sized ice scrapers are made in the UK from recycled plastic. Available in 8 standard colours this is an extremely useful and practical promotional gift. From 41p* each with a 1 colour print. Contact us for more information.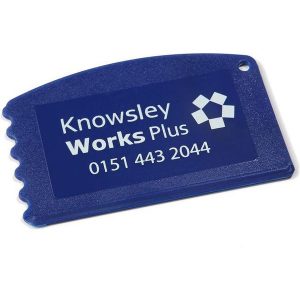 _____________________________________________________________________________________________________________________________________________
What do you look for when looking for Eco-friendly merchandise ideas ? We can help with product ideas, digital visuals and samples to help you decide! Get in touch today
*prices are for 1000 quantities and will vary depending on price break.